Finding relevant grant solicitations is difficult. We were presented with a search engine called Grant Miner that combines grant solicitations from many sources into one localized place. We were tasked with researching what grant solicitation info was the most important in finding a relevant result and design a solution.


I worked with a group of 6 UX designers on an 8 week deadline. We researched, strategized, and designed a meaningful and intuitive solution for the client, DevGarden.

We did competitive research to find out what else was out there in the world of grants. There were a few items we thought would be important for this project which were, learning terminology and to discover the most important Items to include in a search result.


After gathering the Info we needed, we got together as  a group and ideated different site flows for how the product might behave and this allowed us to create a solid statement of work to present to our key stakeholders. We would mainly be focusing on 2 aspects of Grant Miner during our tight 8 week deadline;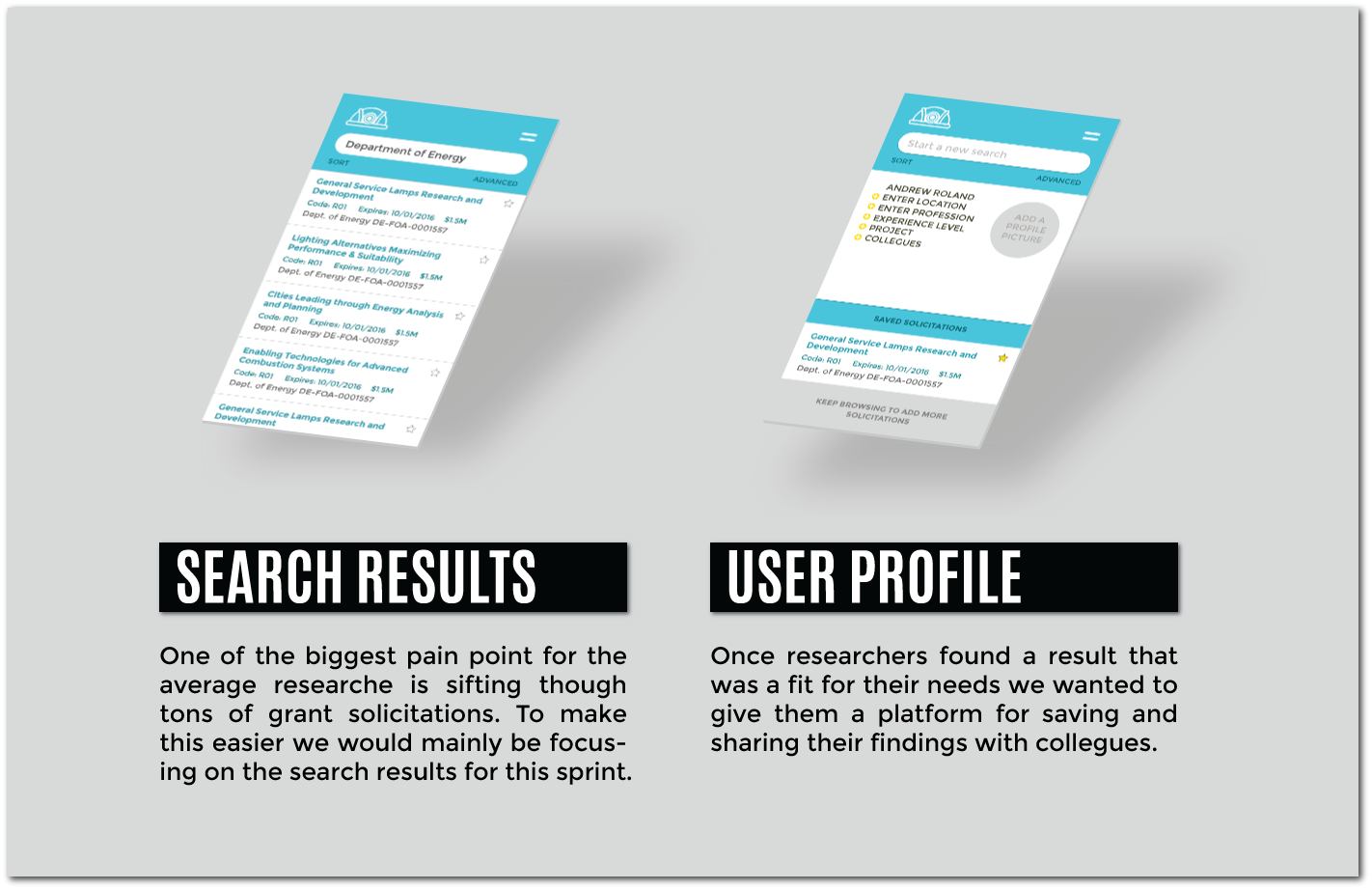 We came to a conclusion on what direction to take the project based on the research that we did.  We decided to interview a researcher to create a solid persona that we could use throughout the design process.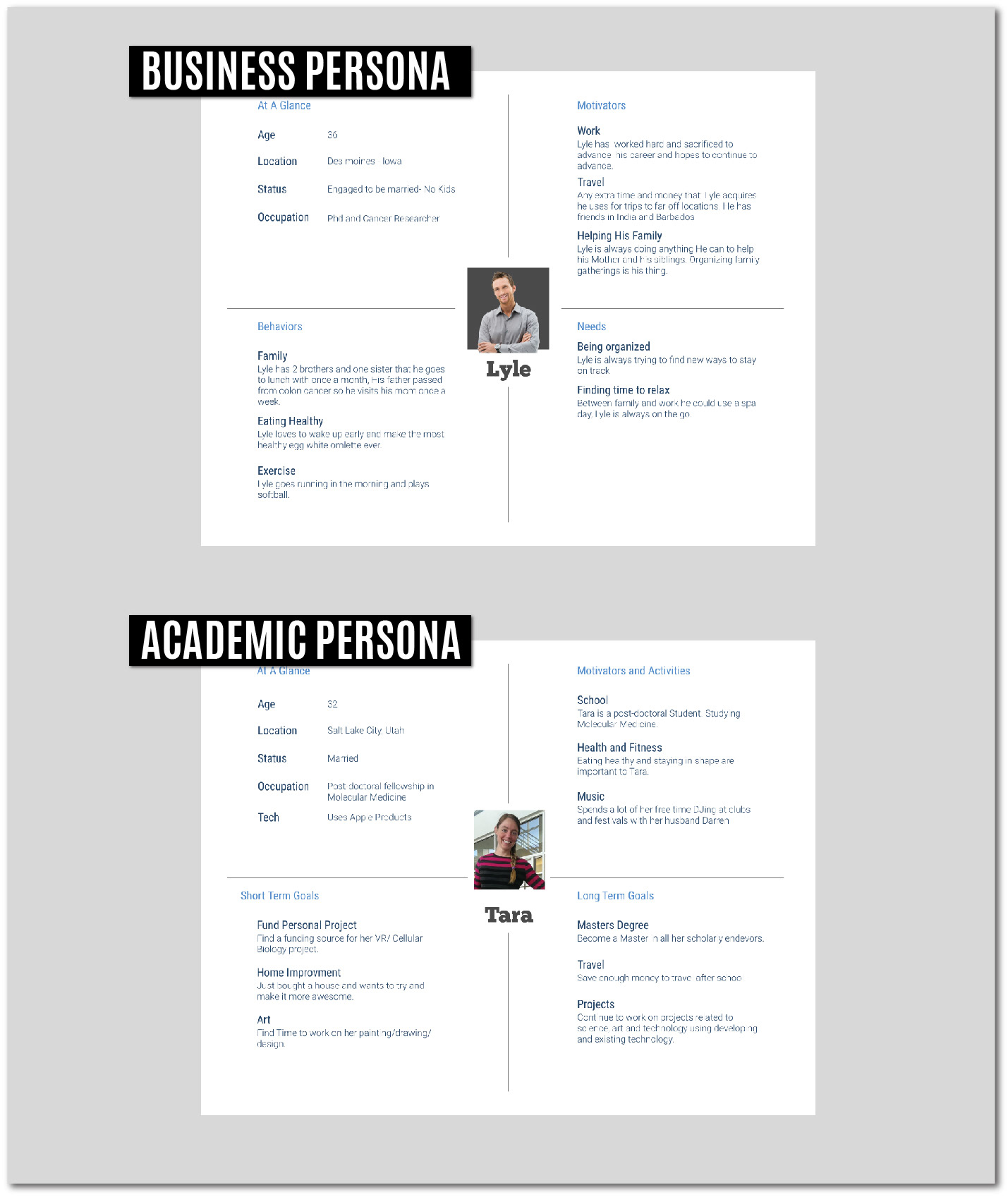 Now that we clearly defined what features we would be including in the project we could start sketching and wireframing. We generated stacks of ideas about the arrangement of UI, the functional and data elements, and the interactive behaviors using Sketch for the design and InVision for the prototyping. We worked with a Mobile First methodology, which forced us into a content hierarchy. We placed the most important piece of content  on top, followed by the next most important, followed by the next.