I was asked to do some live painting at a space themed fundraiser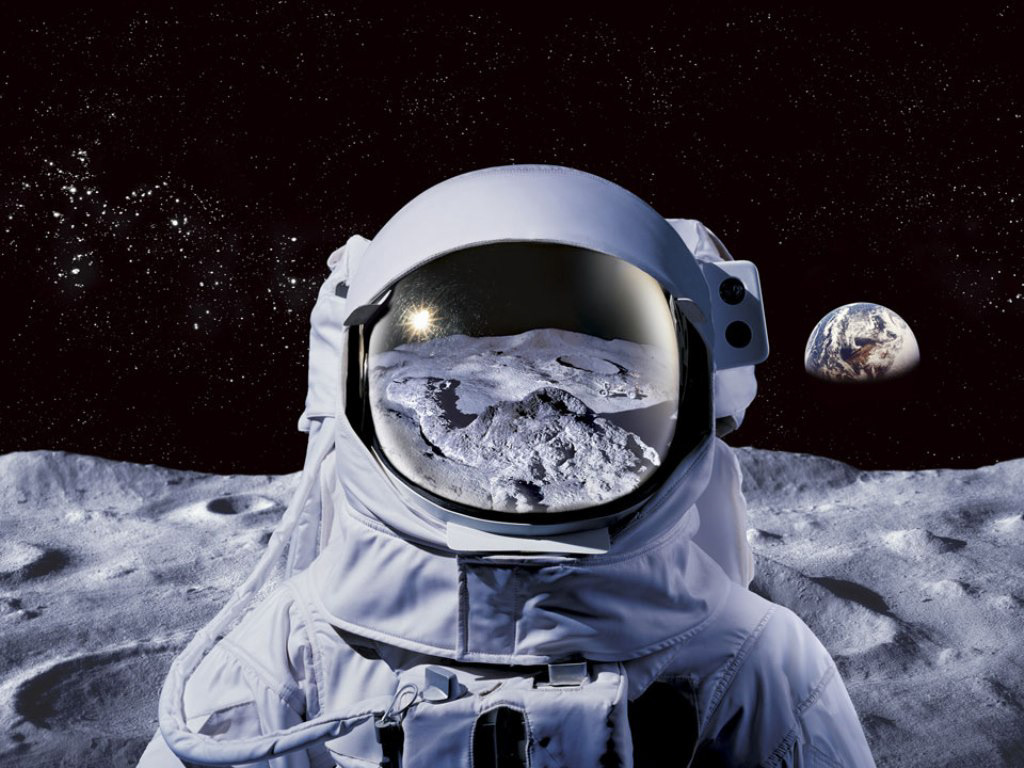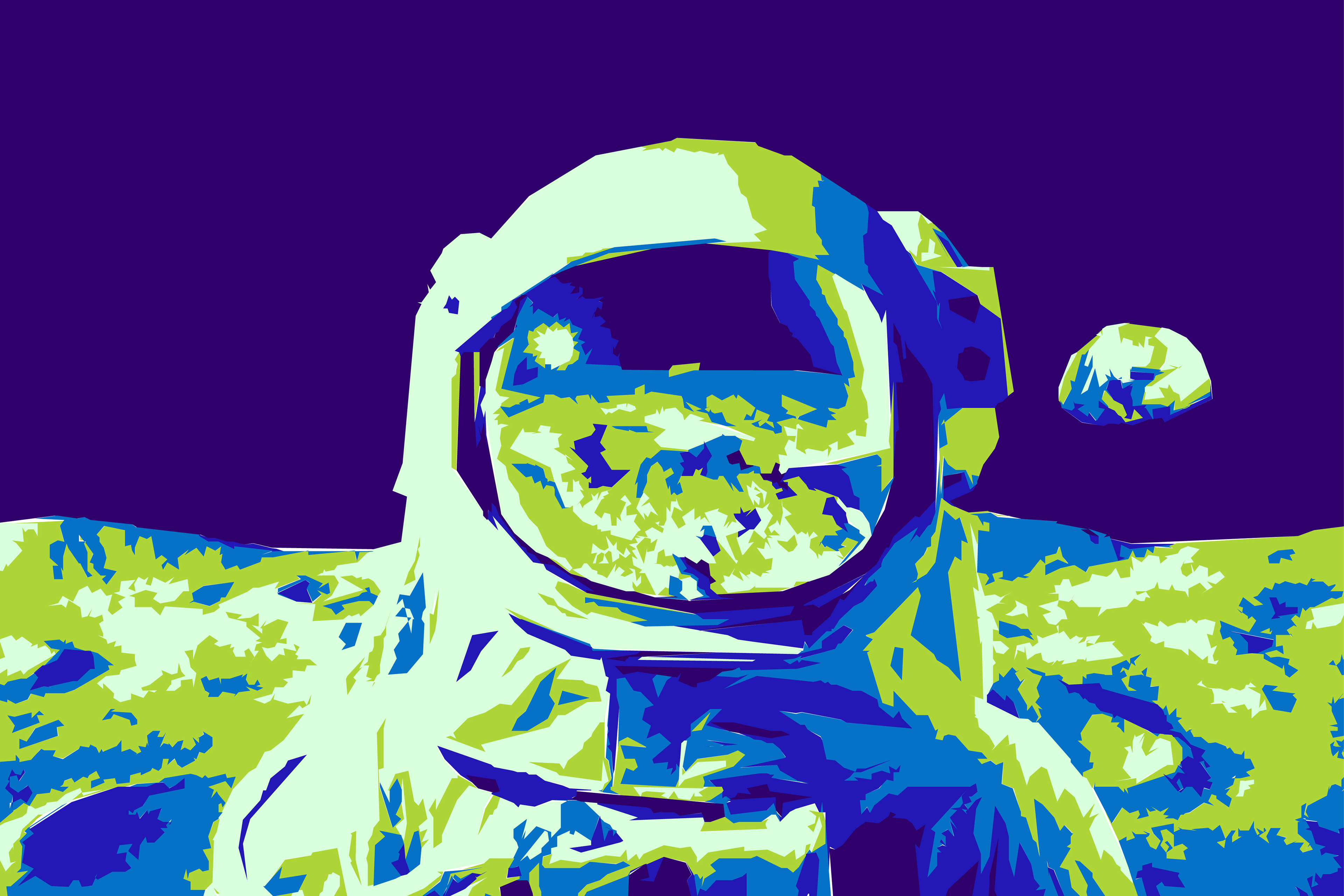 I used a basic live trace at different levels and then made it straight lines only. I then used a projector to draw out the lines on a large peice of plywood.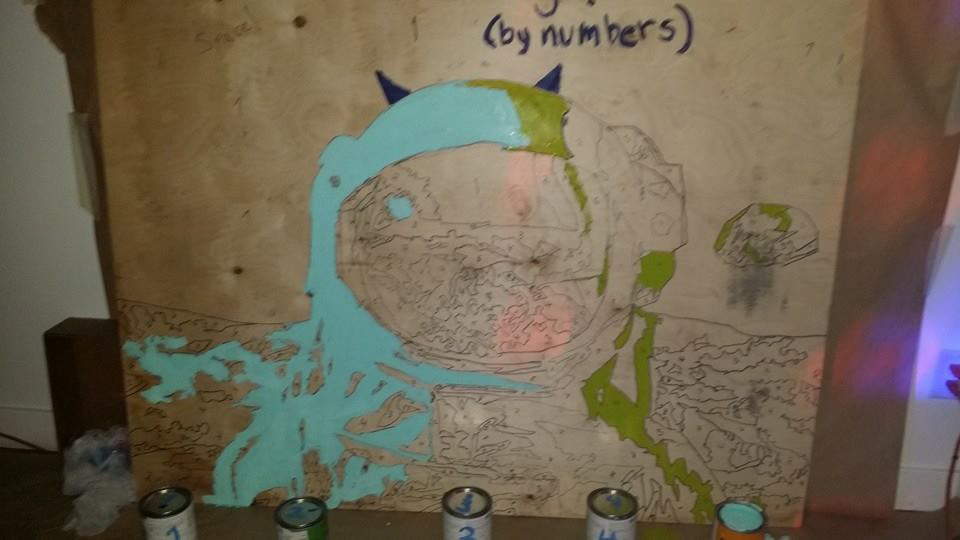 I got sample quarts from a local paint store and numbered them with the corrisponding colors.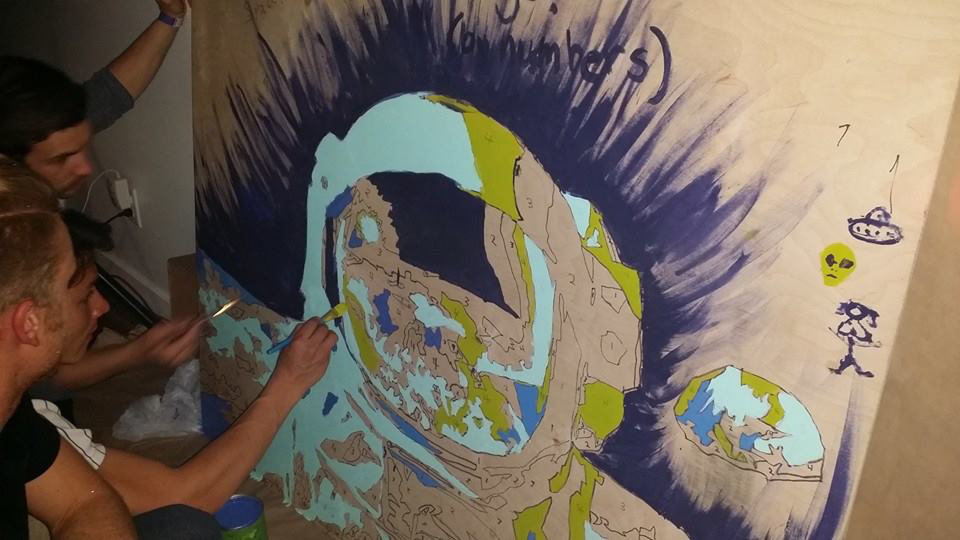 Throughout the night multiple people had the opportunity to add to the board until it was filled up.